APEROL
FUNK UP YOUR SPRITZ
Make airports joyful
Aperol, the lurid orange aperitif by Campari, took the youth market by storm, spearheaded by its perfect-serve cocktail. The Aperol Spritz added a touch of Italian retro glam to summer and we needed to bring to life its brand essence of "contagious joy" for their young, optimistic audience in a global travel retail environment.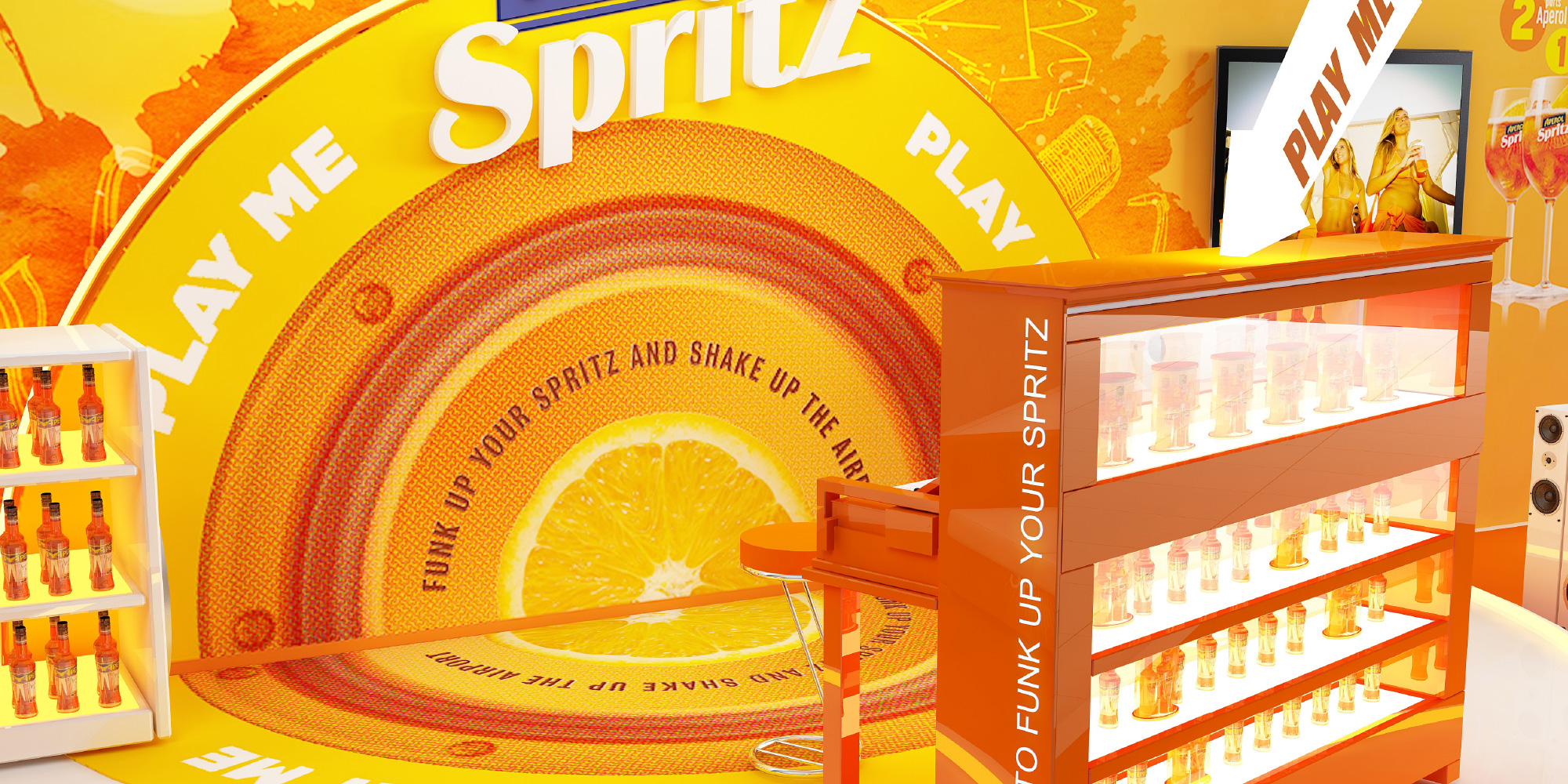 Gold Travel Retail Award
Drinks International
8 European travel locations
Became a semi-permanent
bar in Frankfurt
Let's entertain each other
Airports are dull places, where a captive audience shops and waits... Until the Funk up your Spritz piano bar pops up!
Travellers took turns playing a tune, spreading joy to others and winning an Aperol Spritz and some funky headphones for their flight.
That winning sparkle
Our "Most Creative Marketing Concept" rolled out across eight airports, scooping up Gold at the Drinks International Travel Retail Awards along the way.
Completed while consulting to A Little Bird, the activity was so successful that Frankfurt airport decided to keep their bar.