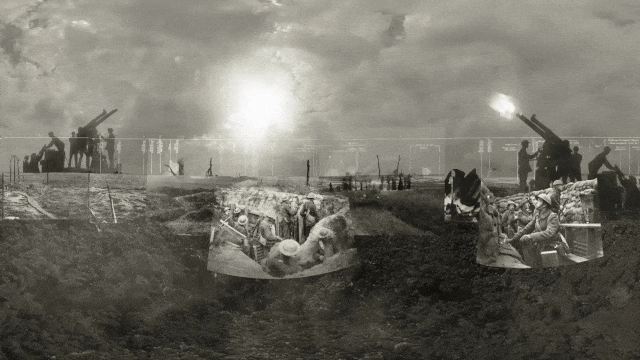 ROYAL BRITISH LEGION
PASSCHENDAELE 100
Passchendaele VR launch experience
Commemorating the WW1 Battle of Passchendaele, Stellar was behind the Royal British Legion's PR launch event for a series of 360 videos at the beautiful Household Cavalry Museum in central London.
Public gallery exhibit for 3 days
BBC News feature & 200+ editorials
The Guardian Picture of the Day
History alive
100 years since the infamous battle and VR technology means everyone can now be there. Hosted by Dan Snow, our event for the Royal British Legion gave participants young and old the opportunity to experience history.
The very dapper Chelsea pensioners, Spud and John, and cadets from the Oxfordshire Battalion Army Cadet Force gave The Guardian a memorable Picture of the Day.