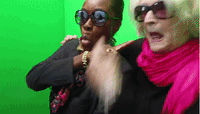 Lovely brief
The Secret Life of Pets is an animated film about Max and his animal friends and what they get up to when their owners are not around. To celebrate the premiere, Universal Pictures wanted to give UK audiences the chance to get to know the characters better.
FEPE International Global OOH
Gold Award Winner 2017
£5.9M sales on first 3 days of activation
Stellar idea
We all pick pets that remind us of ourselves. In our activity, people in five major city centres chose the PET that best matched their personality and composed a bespoke selfie video, to be broadcast live on huge digital billboards.
Nice result
We achieved a first for quality instant branded greenscreen video on a handheld device, and allowed over 2,000 people across the UK to meet their #PetsMatch, enjoy a moment of fame and share a unique piece of content with their friends.
Gold FEPE International
OOH advertising award